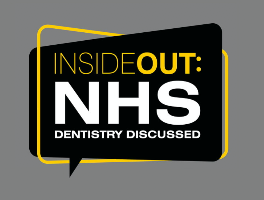 Listen back to episode two of Inside Out: NHS Dentistry Discussed...
Nigel Jones, Practice Plan Sales and Marketing Director, is joined by Nishma Sharma, a practising dentist working as a clinical advisor for NHS England and clinical leadership manager for the Office of the Chief Dental Officer. During the conversation they reflect on the last few months, response to the COVID-19 crisis and what the future holds for NHS dentistry.
Inside Out: NHS Dentistry Discussed is part of a series of live webinars with Nigel Jones. Click here to book onto our upcoming episodes! 
Recorded on 19th August 2020