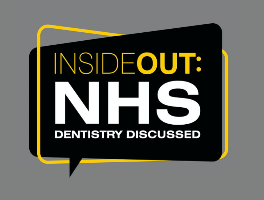 Listen back to episode three of Inside Out: NHS Dentistry Discussed...
In the third edition of this series of webinars, Nigel Jones, Practice Plan Sales and Marketing Director, is joined by Martin Woodrow, the Chief Executive Officer of the British Dental Association (BDA). Listen back as they discuss Martin's experience with contract negotiation and the activity happening within the BDA over the past five months. 
Inside Out: NHS Dentistry Discussed is part of a series of live webinars with Nigel Jones. Click here to book onto our upcoming episodes! 
Recorded on 3rd September 2020